---
"Your excuses just gave someone else an opportunity"
- Acesa Garrard
---
Giving up is easy.
It's the path of least resistance. It's what most people do when they encounter adversity. You get stressed and anxiety begins to take over, especially right now as the market is shifting and people are having to make tough decisions. You may be questioning at this very moment whether this is something you want to give up, or if you should keep going.

I'll tell you this, if you want to be successful in life, you can't give up. You have to push through the tough times and keep going. Your breakthrough may be right around the corner.

I'm going to take you guys all the way back to the college football playing days. This is where I learned a really tough and maybe the most important lesson in my life. It is something that has really helped me in my entrepreneurial journey.
Going in I was a preferred walk on and if you don't know what that means, I didn't have a scholarship, I pretty much just walked on the team without having to go through any tryouts. Now, the problem with that is when you join as a walk on, you might get one opportunity in a training camp to even earn a chance to play. If you don't take advantage of that opportunity, then you're going to be riding the bench for that entire season.

And that's exactly what I did. I rode the bench for the entire season.

But then that season ended- I'll never forget when one of the special teams coaches sat me down during offseason training and told me that if we were to start the season tomorrow, then I would be playing on all special teams. Things were going great. I was right on track, exactly where I wanted to be. This was my first year of eligibility and as a walk on that's a BIG deal! I couldn't be happier.

Until, that coach quits. He decided to pursue another opportunity and a new coach was brought in. Now, I had to prove myself all over again.
I got my one shot. I didn't take advantage of it.
For the entire next season, I was back on the bench. I didn't even travel with the team for away games. I'll be honest with you, it put me in a really, really low place. I was blaming the coaches for not giving me a chance. I was complaining about the entire situation, and I was continuously defending myself, refusing to take any responsibility.
It got so bad to a point where I was willing to give up my dream. Since I was a little boy, my dream had always been to play Division 1 College Football. I was ready to quit. I was ready to go to a much smaller school so that I would have more of an opportunity to play.

I had a meeting scheduled with the head coach. My plan was lined out and ready to go.

I had really done a lot of praying at this point in time because it was so hard on me. I felt like a failure. I felt like I wasn't good enough.

One day I woke and something just smacked me. It was suddenly so clear to me that I was supposed to stay at Toledo. I wasn't supposed to go to any other school. It was such an easy decision for me to go to Toledo because I had a full ride academic scholarship, regardless of whether or not I played football. I already had school and most of my living expenses paid for.

I recognized at that point in time that God wants me to be here. So I had to make that happen.
Now the life lesson that I learned in this moment was at that point in time, I felt confident that I was supposed to be doing what I was doing, because it was God's decision. Not only that, but I was no longer going to blame everyone else. I was no longer going to complain about the situation. I was no longer going to defend myself. Instead, I was going to take an extreme ownership approach.
This means in everything that I do moving forward, I'm going 110%.
In every workout. In every drill that we do. Every single film study. When I get my one opportunity, I'm going to be laser focused and I'm going to be prepared to take advantage of that. I'm going to know the playbook inside and out better than anyone and everyone on the team. These were my goals and I was not going to let there be any excuse for me to not get playing time next season.

So I went through the off season. I took an extreme ownership approach. I made sure that I was going to control all of the controllables and only focus on the things that I could control. I cut out all of the noise. I no longer focused the coaches or anyone else on the team. Instead I directed all of my focus to being the absolute best version of myself that I could be.

Sure enough, next season rolls around and I have my one chance. I will never forget how focused I was during this training camp. I remember my hand placement, my foot placement. I had never been so focused in my entire life.

But guess what, that wasn't good enough.

I had to it again.
Once I proved myself one time, I had to prove myself a second time. A third time. A fourth time, Every single time.

After about a dozen times of proving myself, the coaches finally put me in. Throughout that season, I played on every single special teams.
This was a huge accomplishment for me.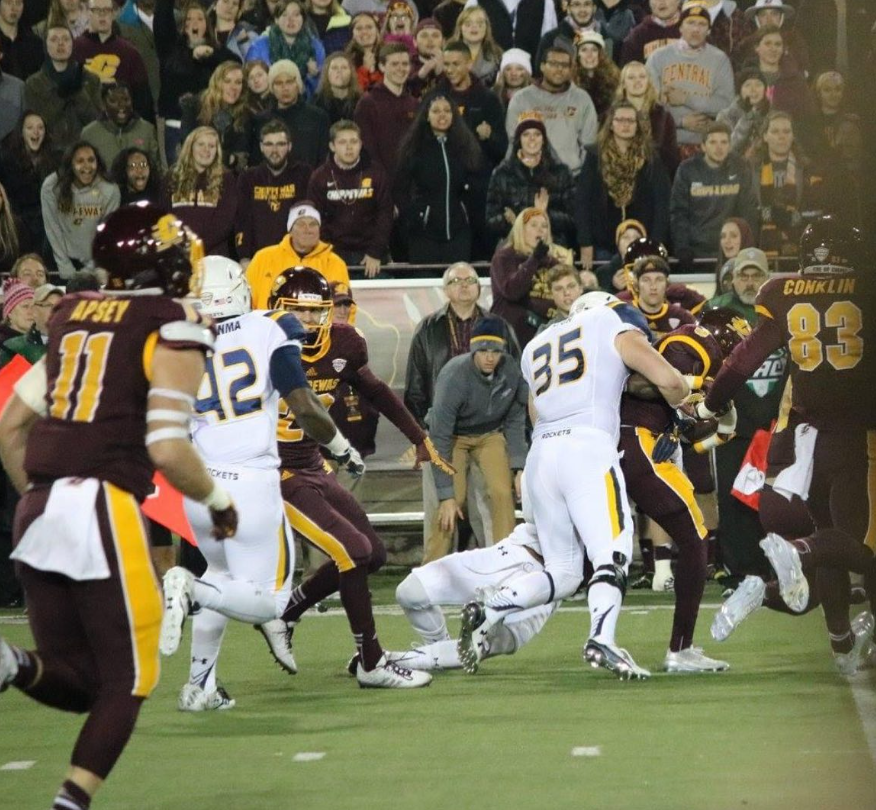 I was so close to quitting. So close to giving up on my dreams.
Just like at times in my entrepreneurial life, I have been so close to quitting.

When Tiff and I initially got in to real estate, it took us 6 months to get our first deal.
We were so close to quitting.
Sure enough, we kept pushing through and that exact week that we talked ourselves out of quitting, is the week that we got our first deal.

That rolled into 40 more deals over the next 12 months. Then 146 more within the 12 months after that.

To think we were that close to quitting is insane.
The problem can be traced back to a couple of key things. Blaming. Complaining. Defending. This is what we call BCD.
This is no longer acceptable in my life. This is not acceptable in our office. This is because of the bad place I knew I had come from through that experience. Instead, we put our focus towards taking an extreme ownership approach and controlling the things that we can control and nothing else.

The market is shifting? Okay great.
Interest rates are going up? Okay great.
We have no control over that, We do have control over our negotiation skills, our price points, the offers that we're making. We have control over understanding why our buyers are buying at the price points that they're buying. There's no excuse not to know and understand those things.

There's a book called 3 feet from gold. It's a story about a gold miner who was mining for years. He had an awesome game plan, but never struck gold. After no success, he turned around and sold his company, his plans, everything, to the local trash guy. The local trash guy took his plan and continued with it. He dug 3 feet past the point the gold miner had stopped and guess what. He struck gold.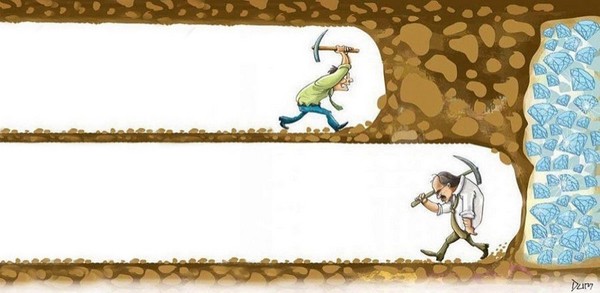 Your excuses will only give someone else an opportunity.

I was so close to quitting my football dream.
I was so close to quitting my entrepreneurial endeavor.

The gold miner did quit, and someone else took his opportunity.
Whenever you get to the point where it hurts, and you're wanting to quit, don't give up. Keep pushing through.

You are going to have your breakthrough as long as you control the things that you can control.